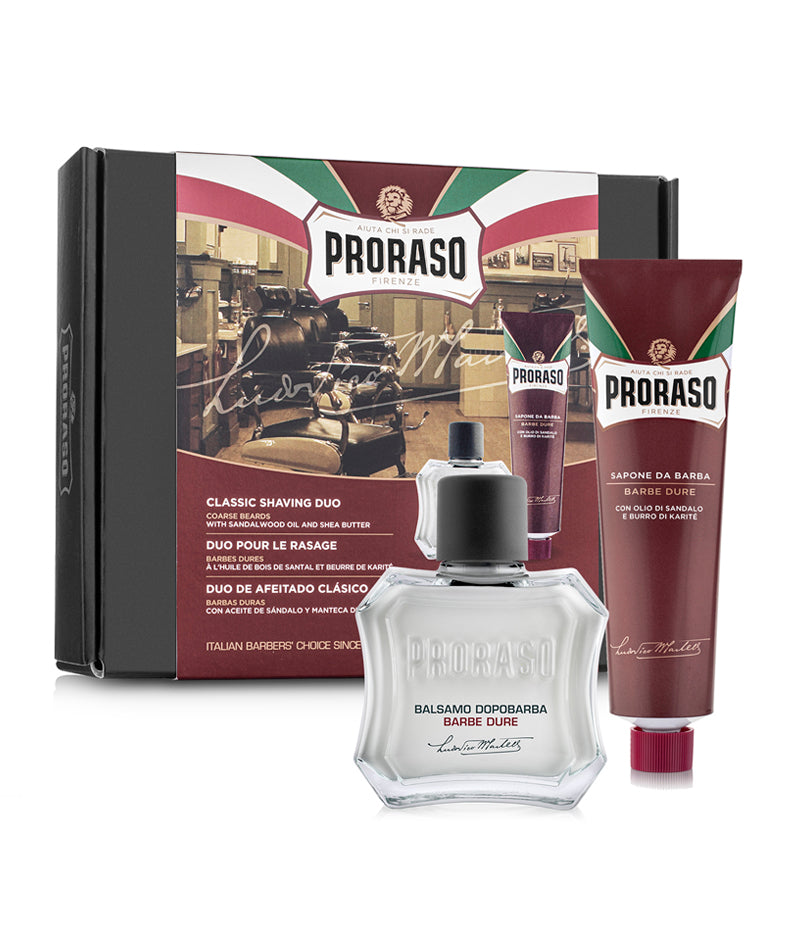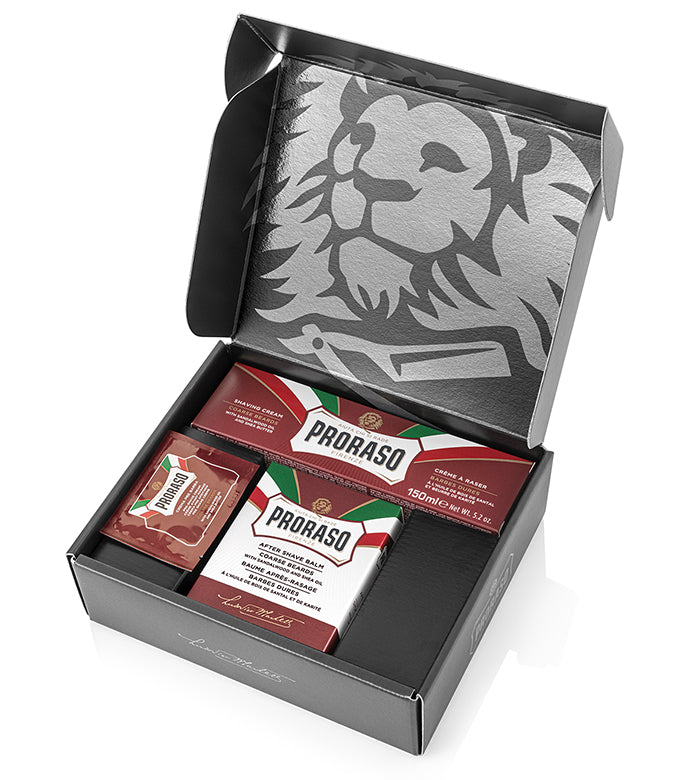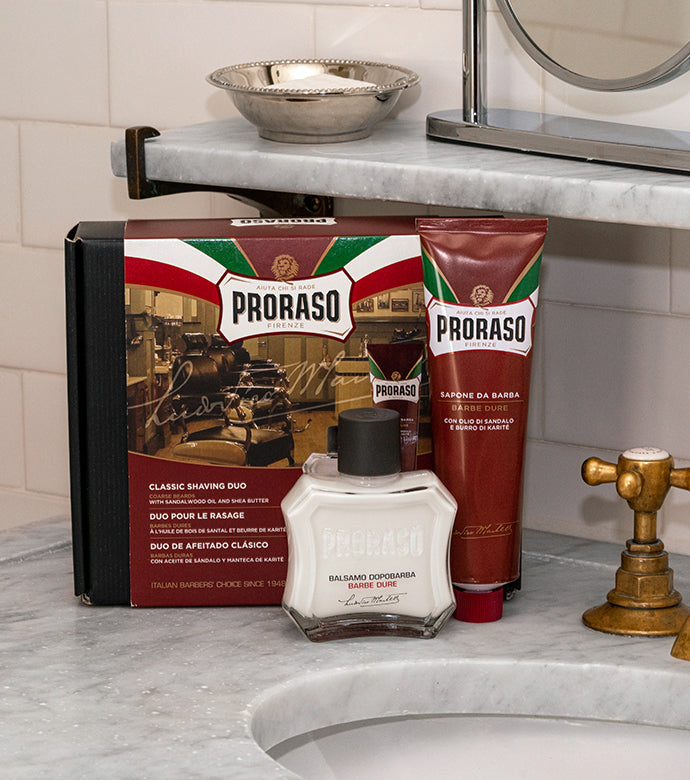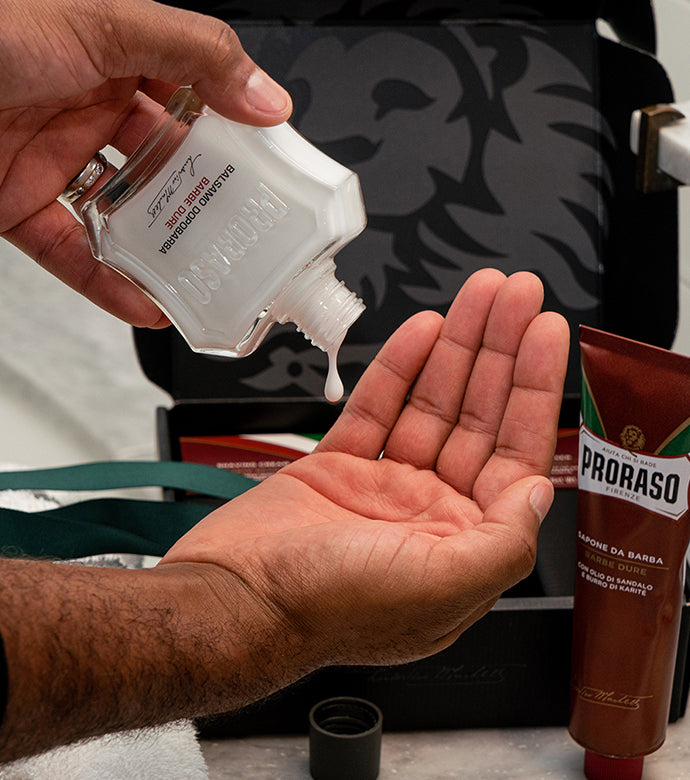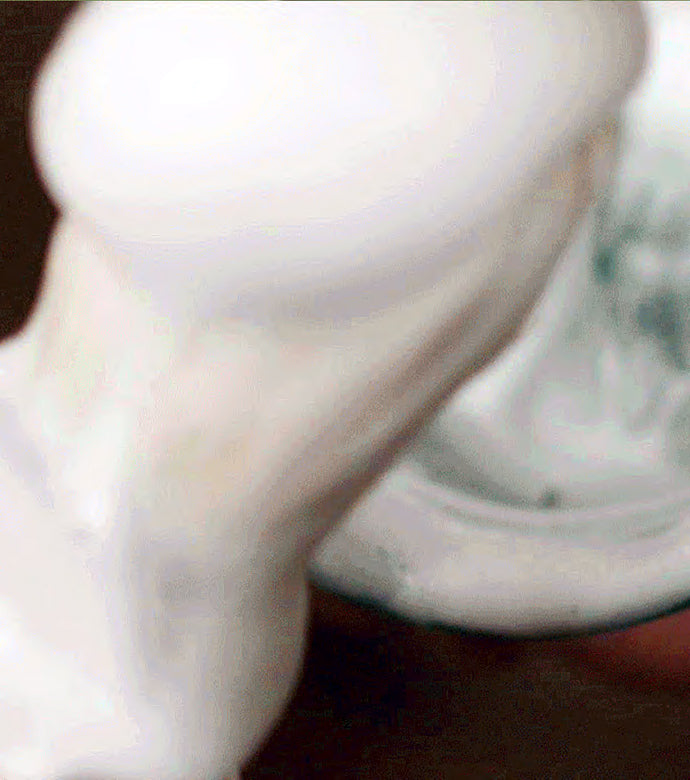 Classic Shaving Duo Box: Coarse Beard (with After Shave Balm)
This Classic Shaving Duo box (a $26 value) includes full size Shaving Cream in a Tube and all-new After Shave Balm, both in the Nourishing formula for Coarse Beards, with Sandalwood Oil and Shea Butter, for coarse or curly beard hair and skin prone to bumps and ingrowns.


• A $26 value (15% savings)
• Priority given to ingredients of natural origin
• Cruelty-free and no ingredients of animal origin
• No parabens, phthalates, silicones, mineral oils, artificial colors or SLS
• Dermatalogically Tested
• Made in Italy 
How often do you want to replenish?
We recommend you replenish every .
Subscribe and save %, or annually.
Your credit card will be billed at the time of shipment, but you can cancel anytime.
Formula
Exfoliating and nourishing, it's for thicker, coarser beards, softening and preparing them for shaving. Made with Shea Butter and Sandalwood Oil. An intense fragrance scented by Sandalwood.
Shea Butter

Sandal Oil
Directions
Massage a dollop of Pre-Shave Cream (sample included) into the skin, leaving a visible film

Make a lather with your Shave Cream, either in your hands or with a brush, apply directly over the top of the Pre-Shave Cream, and shave


Rinse thoroughly with warm water and finish with a dollop of After Shave Balm to soothe and moisturize the skin
Classic Shaving Duo Box: Coarse Beard (with After Shave Balm)
Great Shave 🪒
The Prorasso coarse beard shave cream and after shave are great. The shave cream smells great and provides an extremely close shave. The after shave lotion is soothing
Classic Shaving Duo Box: Coarse Beard (with After Shave Balm)
$22.00
Classic Shaving Duo Box: Coarse Beard (with After Shave Balm)
Great Shave 🪒
The Prorasso coarse beard shave cream and after shave are great. The shave cream smells great and provides an extremely close shave. The after shave lotion is soothing