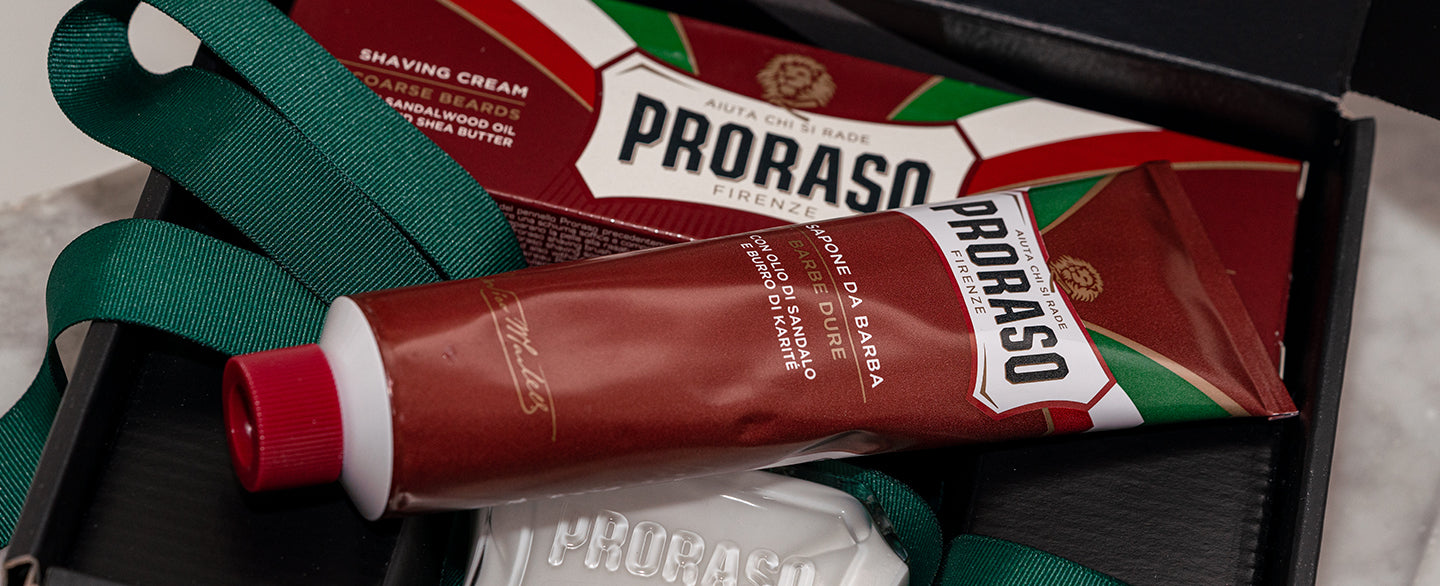 wood and spice
Keeps your beard neat and nice
SHOP BEARD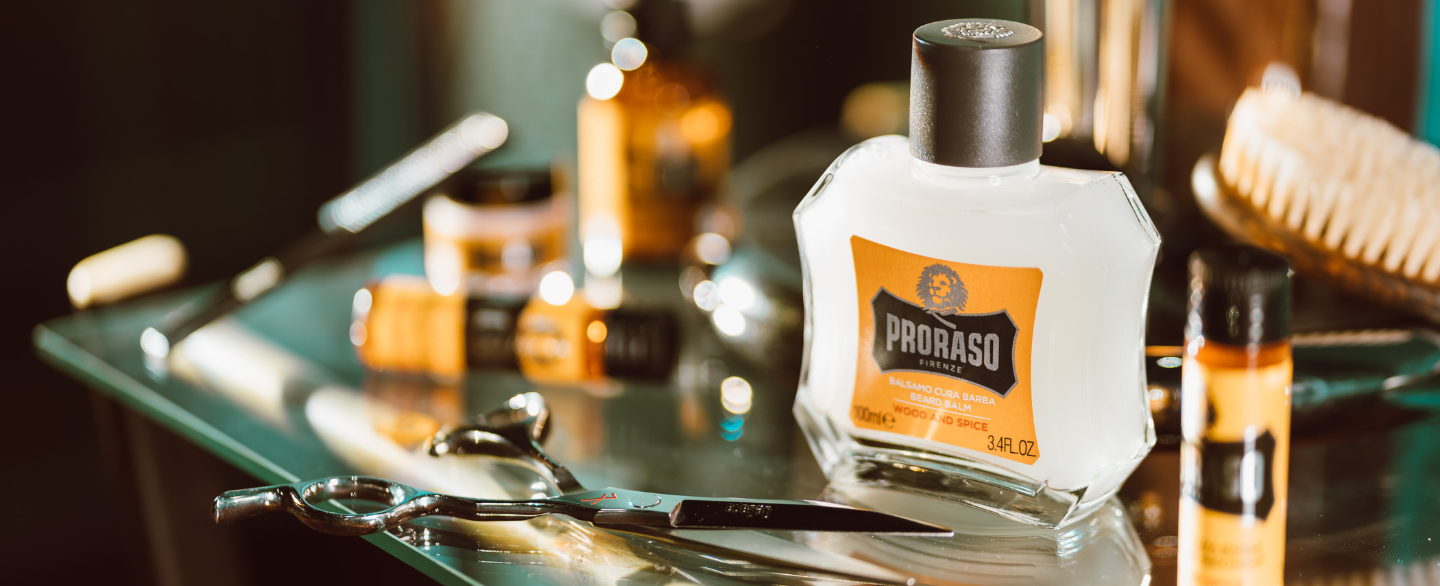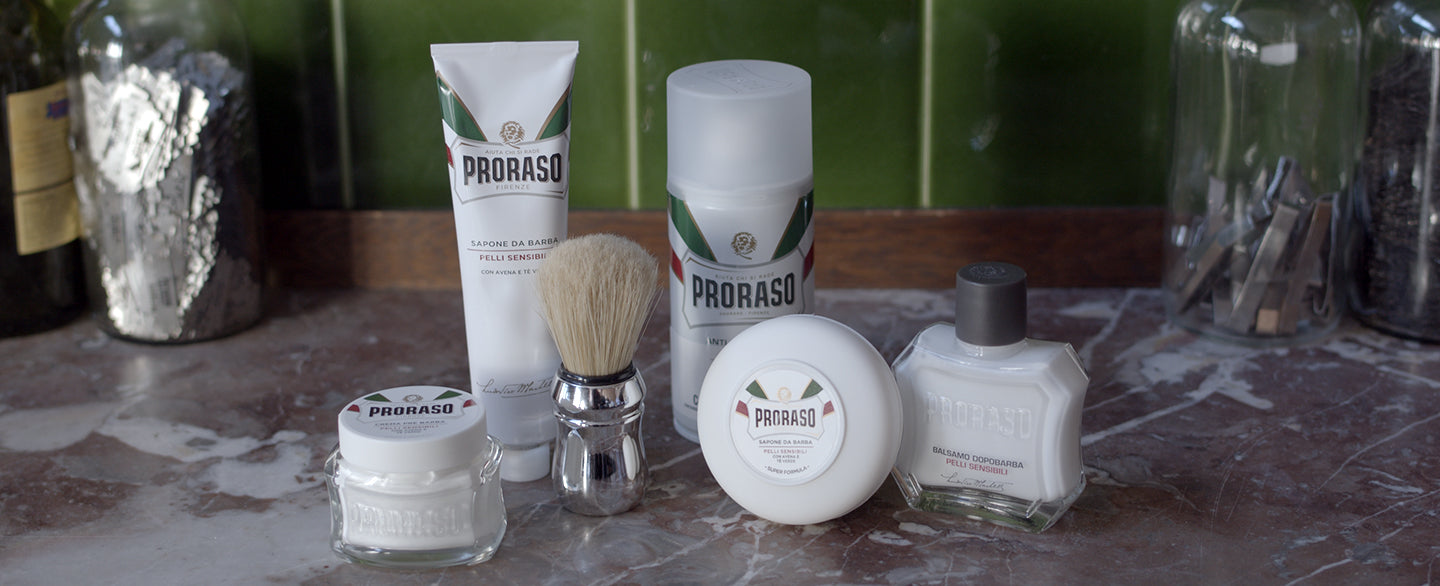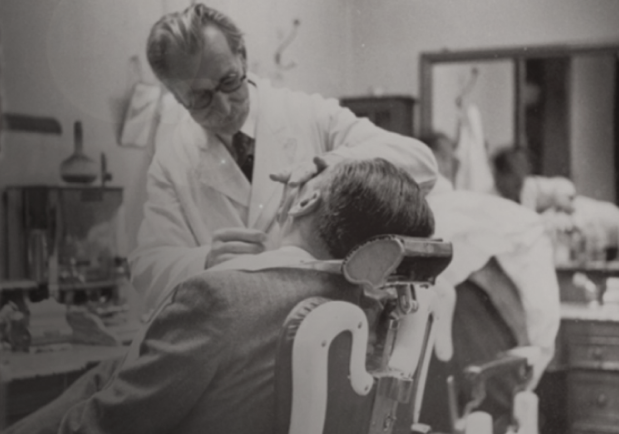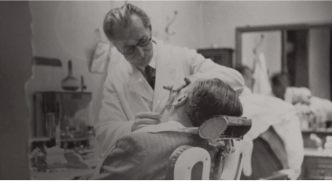 A Beautiful Italian Story
Founded in 1908 by Ludovico Martelli, we've been setting trends in the shaving world for three generations. Proraso grows by Italy's side.
Learn More
Since 1908
Comfort Zone
Barber Woody Lovell has been making his clients comfortable for years. Now at LA's The Barbershop Club he and therapist Ian Howard have an innovative approach to what's next in finding comfort during difficult times.
WHAT'S NEXT
We asked some of our favorite barbers to introduce us to some of their favorite clients and talk about what's important to them. From Los Angeles to Salt Lake City, Boston to New York City we heard stories from these barber and client duos that reaffirmed our core brand values of tradition, loyalty, respect, comfort, and trust. Now, we're proud to share them with you.

Eucalyptus

Menthol
Proraso's first line and still evergreen. A renewed formula that stands out for the quality of its ingredients. Refreshing and invigorating, it's suitable for all beard and skin types. With pleasant notes of Menthol and Eucalyptus. See the full line
See the full line
Loved By Customers & Barbers

"I'm so fortunate to have found Proraso. Every product I've used so far is outstanding. I cannot shave now without using the Pre-Shave Cream. It's simply fantastic. These products have clearly built up a high level of quality over the many years. You really experience this. Tradition really does pay off!"

"Simply awesome. Have been using the Proraso line for years and really enjoy the quality and exceptional shave I get. This line is a must try for anyone, amateur to experienced...results speak for themselves"

"Proraso changed my life, for the better. I'm not kidding. I've tried a bunch of different preshave oils and creams and none had more than a mediocre effect on my face. Normally, when I'm done shaving my face looks like I had a really bad case of mumps but after the first time using Proraso my face was legit silky smooth."