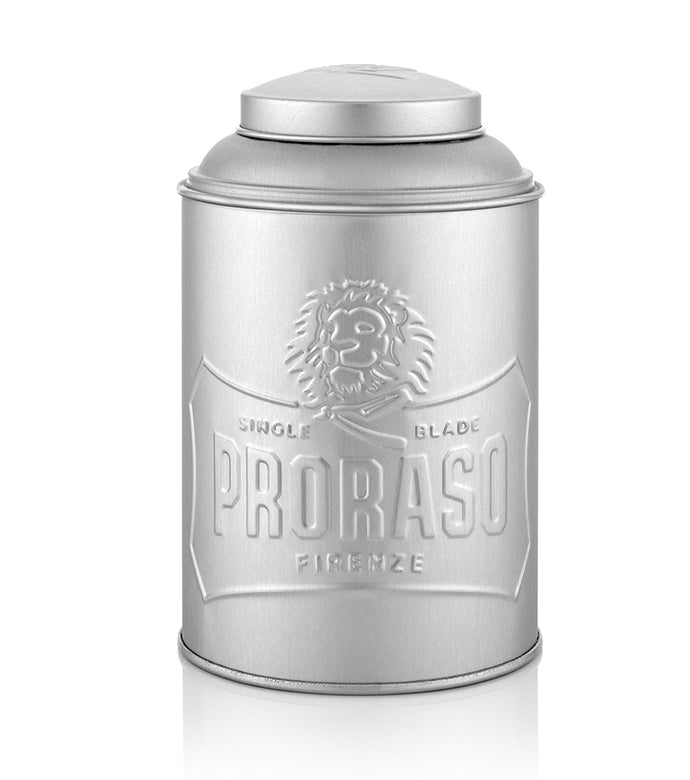 Professional Size: Metal Powder Shaker
As decorative as it is useful, the Metal Powder Canister neatly stores Proraso Post-Shave Powder in a sleek stainless steal container while simultaneously making it easier to access and apply. With a hole-punched opening, the refillable Metal Powder Shaker helps evenly distribute powder on skin without waste.

• We recommend a minimum of two pouches of Post-Shave Powder to fill our Metal Powder Shaker, found here(link)

• Made in Italy
MADE FROM 100% ALUMINUM
Formula
Exfoliating and nourishing, it's for thicker, coarser beards, softening and preparing them for shaving. Made with Shea Butter and Sandalwood Oil. An intense fragrance scented by Sandalwood.
Shea Butter

Sandal Oil